Tennessee Game Days XII
set for March 17-19, 2017!
TGD XI was another great year for TGD - more space, more people, and more great board gaming fun! What will TGD XII bring? More of the same!
This year we are continuing to add more fun and excitment to the weekend! Building on last year, we will once again have:

More Space - We are negotiating to add more space for 2017 - so make plans to come fill it!
More Time - Thursday Night gaming was a success, we will be doing it again in 2017. TGD will officially kick off on Thursday night for a subset of attendees. Want to start your fun 12 hours earlier? There are two ways to get involved currently (1) stay at the hotel sometime during TGD weekend or (2) be a leader in our fundraising efforts for Extra Life. We are excited about this development and hope you are too -- more about both options to come!
More Food Options - In additon to the great options available close to our host hotel, this year we are again offering lunches that can be purchased in house on Friday and Saturday. Save time and get back to gaming even faster with this new option!
More Hotel Rooms - We have sold out our block in the hotel for the past two years -- we will be adding more space in 2017 but you'll want to move quickly when we open registration later this summer!
All this fun and excitment we will be happening once again at the Franklin Marriott Cool Springs. And don't worry, our favorite regulars will return (the Tour of Gaming Destinations, Crokinole Tourney, Wits & Wagers Game Show, the annual Take it Easy event, and more). Early Registration will open later this summer. Hope that we'll see you there!
TGD's 2017 Venue
Franklin Marriott Cool Springs
Franklin, TN - just minutes south of Nashville
700 Cool Springs Blvd.
Franklin, TN 37067
Hotel registrations will go live later this summer - keep an eye out on our blog or Facebook page for announcements! We have sold out of our block the last two years, so start planning now.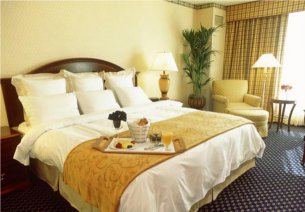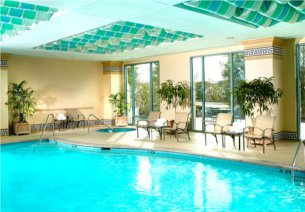 Our event will be held in Franklin Marriott Cool Springs, located just minutes south of Nashville. You'll want to stay to be just seconds away from our 24 hour gaming ballroom. In addition to plenty of room for gaming, our location has free parking and great amenities on site, including a restaurant and coffee shop. For those looking for more dining variety, the Marriott is located in Cool Springs - a mecca for shopping and restaurants in Middle Tennessee. There are hundreds of dining choices within a mile of the hotel! And, for those bringing families, the Marriott has an indoor salt water pool for guests to enjoy.
What is Tennessee Game Days?
Tennessee Game Days is an open gaming convention held annually just south of Nashville, TN. Attendees from all over Tennessee and surrounding states gather for three solid days of open gaming. All kinds of board and card games will be available for play and you can find willing opponents for just about any game.
What types of games are played at the event?
As outlined above, the event is focused on open gaming, so the easy answer is anything that you can find an opponent to play. That being said, the attendees of our event typically play family strategy games, or Eurogames. These are games that play in an hour or two, feature decision making throughout the game, and usually focus on player interactions over player elimination. Games like The Settlers of Catan or Power Grid. In addition to these games, modern conflict oriented games are also usually well represented - games like History of the World, Memoir '44, or Twilight Imperium. What you won't see much of are miniatures games, like Warhammer, or collectible card games, like Magic: the Gathering - if your gaming tastes are focused predominately in either of those areas, this probably won't be the most fruitful event to attend. Take a look at our Past Events area to get a more in depth feeling for what a Tennessee Game Days weekend is like, and if you still have questions, let us know!
What is the Tennessee Game Players Association?
The Tennessee Game Players Association ("TGPA") is a non-profit organization formed in 2009 to promote gaming in the mid-south region. With so many cognitive and educational benefits associated with strategy board games, the TGPA hopes to increase their exposure with the general populace. The first step in this effort is our annual gaming weekend that not only serves these purposes but also helps us to raise some funds for additional efforts throughout the year.