Tennessee Game Days X
Weekend Schedule
We are working on creating a schedule for another great year of events.
Expect the official weekend schedule in early 2015.
For now feel free to browse our signature events below, all of which are sure to return in 2015!
The no-ship Math Trade is back for TGD IX! What is a Math Trade? It's a great way to trade games that you might no longer want for something you do want. Here's how it works: first, attendees post games that they want to trade away onto a list on Boardgamegeek. Then, after the deadline for submissions, participants in the trade make a list of all the games up for trade they would be willing to accept for their game. Once those lists are submitted, a computer program analyzes the want lists and creates "trade chains" that allow for the most possible games to be traded. Finally, you bring your games to the event and swap them. The great thing about a math trade is that it allows for trades to be made where a 1 for 1 trade doesn't make sense, but a three way trade makes all the parties happy. You can get more details about the process and post games for trade by visiting the Math Trade Geeklist on Boardgamegeek.com.
The Tour of Gaming Destinations returns for TGD IX. Throughout the course of the weekend, attendees can embark on gaming tours. A gaming tour is a roster of gaming experiences designed by an experienced and passionate gamer. A tour guide will explain, and most likely play, the games with the gaming tourists. This will provide a friendly gaming outlet for those that would prefer something more organized than the open gaming format. Those new to modern strategy games will have an easy way to experience some recommended titles. Going on Tours will give you extra chances to win some of our great door prizes. You can view the Tours scheduled for this year's event and sign up for them by visiting this list. You can sign up by posting there or emailing us!
-->
Warm up that flicking finger for the fifth annual TGD Crokinole Tournament. Even if you've never played before, you will learn this game easily and have a fun time - we practically guarantee it. The goal of the game is a combination of flicking your checkers (or discs) into the center hole while, at the same time, trying to blast your opponent's checkers off the board. Once these discs get ricocheting, hilarity ensues. We will be hosting two simulatenous, single elimination tournaments on Saturday night - a singles bracket and a doubles bracket. If you feel you need some tuning up, there will be several Crokinole tables set up for quick play throughout the weekend; plenty of opportunity to hone that perfect 20 point flick. So make sure to grab a partner and set aside some time for the Canadian parlor pastime that has taken the gaming world by storm.
Is your game closet overflowing? Do you own a game or two that never sees table time? Have you taken advantage of one too many "great deals" on the internet? Now's your chance to recoup some cash for those games - all without dealing with eBay or shipping. The Tennesse Game Days Flea Market will be held Saturday afternoon starting at 1:00 p.m. For about an hour hour, any attendee that wants to offer some games for sale will be given some space to display their wares and hopefully sell some games - and other attendees can hopefully find some great deals! Besides, what would a Saturday in the Spring be without a flea market or yard sale to attend?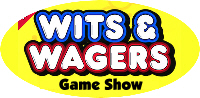 Grab two other people, come up with a goofy team name, and get ready for the fast and furious Wits and Wagers Game Show! Wits and Wagers is the award winning trivia game that has taken the gaming community by storm and that includes Tennessee Game Days. This years event will feature special Tour related questsions! That's right, one of the Gaming Tours will include Wits & Wagers! Teams will compete to score the most points by answering off-beat trivia questions. Not a trivia buff? It doesn't matter! Players can win by making educated guesses or by playing the odds (it's Wits AND WAGERS). The event will last about an hour and the winning triumvirate will be rewarded -- so what are you waiting for? Start lining up some teammates! In the meantime, you can learn more about Wits & Wagers by visiting here.
Take one part Bingo, one part strategy and a helping of prizes and you have the Annual Tennessee Game Days Take it Easy Tournament, sponsored by Game Surplus. Even if you've never played Take it Easy before, you can join in on the tourney and still do well! We play one round, tally our scores, and award some prizes to the three highest finishers. It's a light, fun game that you can kibitz while playing and still have time to heckle our illustrious caller, who always picks out the tile you want to see the least. We'll have a quick rules rundown before hand, but you can always take a peek at the rules ahead of time by visiting here. We'd like to have room for everyone that wants to join in the tournament to play, so if you have a copy of Take it Easy, please bring it along! If space looks like it will be limited, we'll have a sign up sheet for spots - with preference going to those that registered early for TGD, and, if we need another tie breaker, those that registered earliest. Anyone that brings a copy of the game is guaranteed a spot, of course. The top three finishers will win gift certificates to Game Surplus.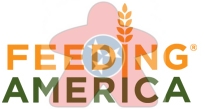 Starting in 2010, TGD made it a point to also give back to the community in conjunction with our event - this year will be no different. Since having our annual food drive doesn't work any longer logistically, we are holding our annual TGD Charity Auction. We'll be conducting a silent auction throughout the weekend, with all the proceeds benefiting Second Harvest of Middle Tennessee. So come ready to bid on some great games and do some good at the same time!
The Tennessee Game Days IX Game Library houses a large number of gaming titles for attendees to check out over the course of the weekend. In addition to the games donated by game publishers for our con library, most of the library is made up of games loaned to the event by local gamers, so please handle them with care. To check out a title, a guest merely has to go to the library desk, select a game to play, and sign it out by leaving their Gaming Passport. When you're done playing, return the game and check out another, and another, and another - all weekend long. A list of the 2014 contents of the library can be viewed here. Don't see a game you are interested in? If so, email us and we'll see if we can get a copy for the weekend.
For the eighth consecutive year, Let it Sew is sponsoring our ballcap giveaway! Each year we design a new baseball cap that prominently features the TGD Meeple. Well except for that one year we tried a CSI-type concept hat -- then went back to the meeple. See the unveiling of our eighth hat and be sure to hang around for the Night Cap giveaways to win!