Tennessee Game Days Sponsors
We are lucky to have a number of loyal sponsors that help to make TGD a fun and exciting event. Please keep them in mind throughout the year and let them know you learned about them at Tennessee Game Days!
Past TGD Event Sponsors

Alderac Entertainment Group, or AEG, is a publisher of role-playing game and collectible card game products. AEG was formed in 1993 and is based in the city of Ontario, California. Prior to getting into their current markets, AEG was involved in hobby gaming magazines, with their first product the magazine Shadis (winner of the 1994, 1995, and 1996 Origins Awards for Best Professional Gaming Magazine). AEG has published Legend of the Five Rings, and its associated CCG and RPG lines for the last 19 years. Including the three for Shadis mentioned above, AEG products have garnered eight Origins Awards. In 2009, AEG entered the board games market with 10 new board game releases. Since then, the line has continued to grow, including their newest hit game, Smash Up !
Asmodee is both a publisher and distributor of great games. Their catalog runs the gauntlet of exciting party games to more stategic challenges. To that point, you'll find their logo on great party games like Jungle Speed and Dixit; great family games like 7 Wonders and Love Letters; deep strategy titles like A Few Acres of Snow and P.I. - no matter what type of game you are in the market for, Asmodee has offerings you need to consider. When looking for your next great title, be sure to look into the games of Asmodee! You can check out all of their offerings on their website.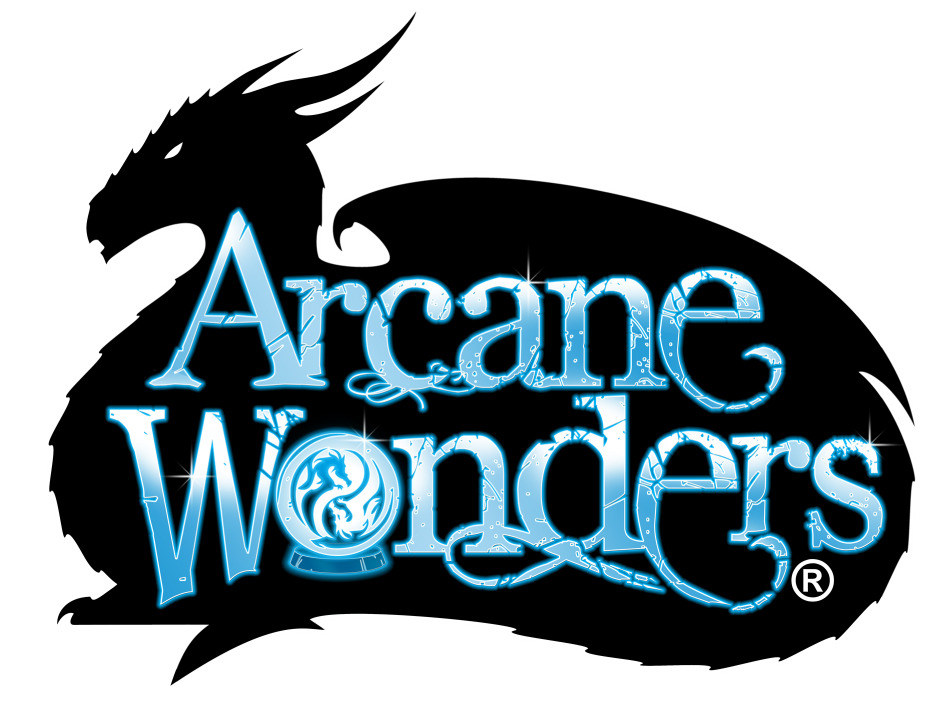 With games like Mage Wars and Sheriff of Nottinghame, Arcane Wonders is making a bigger and bigger impact on the gaming scene. They are up and coming and offer a wide reange of products. Check them out at Arcane Wonders.com.
Bellwether Games invites you to play what you mean and love what you play! With new titles that intend to push the boundaries of great design, Bellwether Games hopes to lead you to a higher-level of play and purpose. For an introduction to Bellwether Games, check out the highly-anticipated Antidote or forthcoming Swamped ! You can visit their site at Bellwether Games.
Bezier Games, Inc. publishes a variety of fun strategy and party games, including One Night Ultimate Werewolf, Suburbia, and Castles of Mad King Ludwig.
Bring Your A-Game is a web zine that shares with its readers feature interviews with gaming insiders: including game designers, artists, authors, miniature sculptors, convention organizers and more. To date they have interviewed some of the most popular names in the gaming industry, including noted RPG writer Monte Cook, Paizo Publishing's Wes Schneider, The Guild's Felicia Day, Munchkin artist John Kovalic, and Arkham Horror designer Richard Launius, to name just a few. Additionally, Bring Your A-Game publishes game reviews, gaming news, convention previews and provides day of event coverage for shows ranging from Tennessee Game Days to GenCon and Origins. Check it out at Bring your A Game.

Calliope Games publishes quality tabletop games that are fun, affordable, and meet the time demands of our busy 21st Century lifestyles. But that's only part of the story . . . Calliope Games is really about facilitating experiences that people will remember for a lifetime; it's the relationships we build, the camaraderie, it's our imagination and the laughter we share that's truly important. Providing you with a means to achieve these experiences is what Calliope Games strives to do.
Counter magazine is a quarterly "print" magazine devoted to board and card games. Each issue contains dozens of reviews, articles and commentary from gaming enthusiasts from around the world. Counter began publication in 1998, but had its origins in the classic Sumo's Karaoke Club magazine published from 1989-1997 by Mike Siggins. The idea was and still is to provide an in-depth examination of board games. Counter has grown to be one of the most respected journals in the gaming industry. Contributors to the magazine read like a "Who's Who" in the world of board gaming, and include knowledgeable and respected gamers from around the globe. Starting in 2015, Counter has become a digital publication, you can learn more about the publication by visiting Counter Magazine.

Conquest Gaming is proud to announce the release of our next great game, StelCon:Infinity. It's an interstellar game of exploration and conquest. Lots of event cards keep the action fresh. Attack, React, Prevail! One of the developers will be present at TGD, and will be hosting a Tour of Games that will include StelCon: Infinity. Come out and learn to play a great strategy game from the guy who wrote the rulebook, and maybe pick yourself up a copy from the prize table or the silent auction.

Days of Wonder publishes top-quality, family-oriented board games that are easy to learn and fun to play. Our name is derived from the "sense of wonder" we all experienced as children when we first fell in love with playing games. Days of Wonder games such as Ticket to Ride, Small World, Memoir '44 and Shadows over Camelot all feature game play elements that guarantee you'll want to replay them again and again. You can learn more by visiting their website, www.DaysofWonder.com.
The Eagle-Gryphon Games Catalog includes games that promote fast, friendly, family fun that appeal to game players looking for light-to-medium-weight strategy games, as well as for games that require deeper strategy and thought that may take up to several hours to play. Their theme is interwoven into the game play so that each game is unique, creating a world you inhabit as long as the game lasts. When you finish one of these games, you feel as though you've really accomplished something! You can order games or check out the lateast offerings at their website, Eaglegames.net.
Envoy is a revoluntionary idea in the game industry, consolidating game promotion in one company to serve as a facilitator between publishers, stores and conventions. Envoy has helped to secure our numerous Tour to Win titles and has brought the TN State Championships to Tennessee Game Days as well. In addition, throughout the year, Envoy Heralds can be found running game demonstrations throughout the Middle Tennessee Area. You'll want to keep an eye out for everything that Envoy is doing!
Roseville, MN based Fantasy Flight Publishing released its first game product (Twilight Imperium) in 1997. Since that time, FFG has grown to become one of the biggest names in the hobby games industry, being a marketplace leader in board games and maintaining strong businesses in the card game, roleplaying game, and miniature game categories. FFG is known for its quality of game components (often enhanced with highly detailed plastic miniatures and beautiful artwork), innovative gameplay, professional dedication to customer service, and a cutting-edge online presence providing information and support for its many products. FFG's best-known titles include games based on licenses such as Battlestar Galactica, World of Warcraft, and The Lord of the Rings, proprietary titles such as Arkham Horror, and Descent: Journeys in the Dark, as well as re-releases of classic titles such as Cosmic Encounter, Fury of Dracula, and DungeonQuest.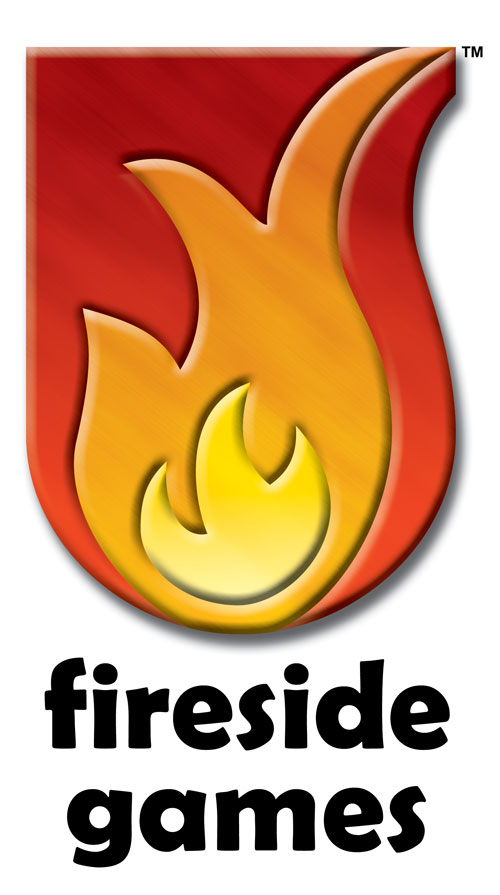 Fireside Games was founded in 2007 on the idea that board games matter in this hectic, digital world. With the release of our first game, Castle Panic, in 2009, we began to realize our mission. They strive to create fun, innovative, accessible board games that everyone can enjoy Check them out at Fireside Games.com.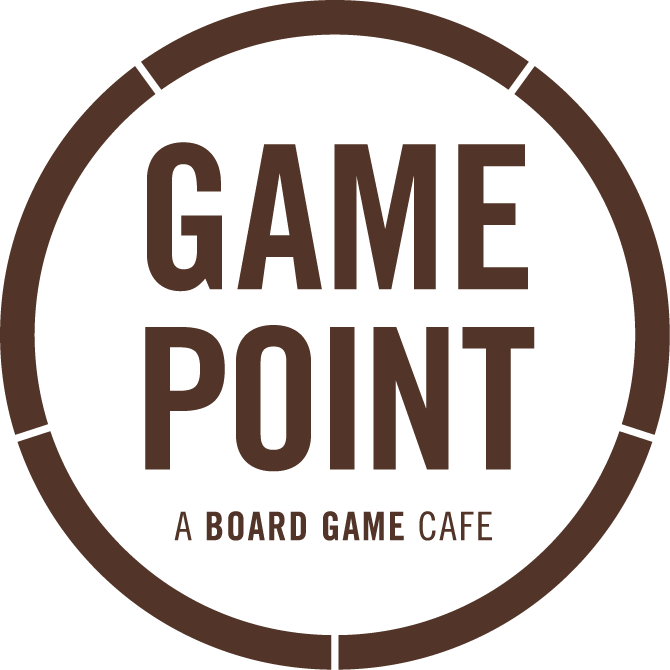 Game Point is a board game cafe here in Nashville. Located in East Nashville, Game Point has hundreds of titles for you to play while enjoying a coffee, beer or tasty snack or sandwich. They also have Game Coaches to teach you new titles or suggest something when you are having that wall of games overload. Learn more at the Game Point website.

Gorilla Games has kickstarted their company with a series of successful titles like Monster Derby and Battlestations. Their other titels include The Worst Game Ever, Desert Island, 99 Chances, Hunting Party, and Wordariffic. Their newest offering is Palaces and is coming soon; check out their entire lineup and latest news at Gorilla games.com.

We at Imbalanced Games are bringing our love for tactical strategy board games to the masses in a fast paced, affordable, and digestible format. Quick, brutal, and fun; our games strive to scratch that tactical itch without taking all afternoon to play. We are working hard to get the word out about our games, one gamer at a time! Check out our first offering Titans Tactics: www.TitansTactics.com .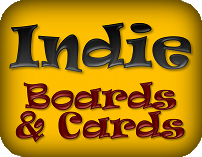 Indie Boards and Cards started in 2009 as an independent publisher of great game designs. In 2010 they released three games, all of which have been well received by critics and fans alike. Their biggest seller has been The Resistance - a game of secret identities, deception and deduction that is now or will soon be available in 20 languages around the world. A new version of The Resistance - Resistance: Avalon will be featured in a tour at TGD VIII, as well as Gauntlet of Fools and Flash Point: First Rescue. Be sure to look for The Resistance, Flash Point: Fire Rescue, Haggis and Triumvirate wherever games are sold. If your favorite game store doesn't carry our games, please ask them to! You can learn more about all the great games released by Indie Boards and Cards by visiting their website Indie Boards and Cards.com.

Attendees from previous events will surely remember our iconic Tennessee Game Days Baseball Hats. Let it Sew has been providing us with those great souvenirs for all our events. They are a custom embroidery shop able to produce all kinds of personalized products - including hats, shirts, sweatshirts, fleeces and more. Not to mention that they are used to working with gamers -- they also provide the embroidered shirts sold at Boardgamegeek.com. If you're looking for personalized products, email us and we will put you in touch with them!

Mayfair Games is a Skokie, Illinois based corporation, publishing award winning board games and card games since 1980. Known for games played by hobbyist and families alike, Mayfair is the exclusive English language publisher of the Catan family of products and stands as the largest publisher of railroading games on planet earth. Mayfair Games also publishes games from partners such as Kosmos, Amigo Games and Lookout Games. For a list of all the Mayfair Games titles, visit Mayfair Games.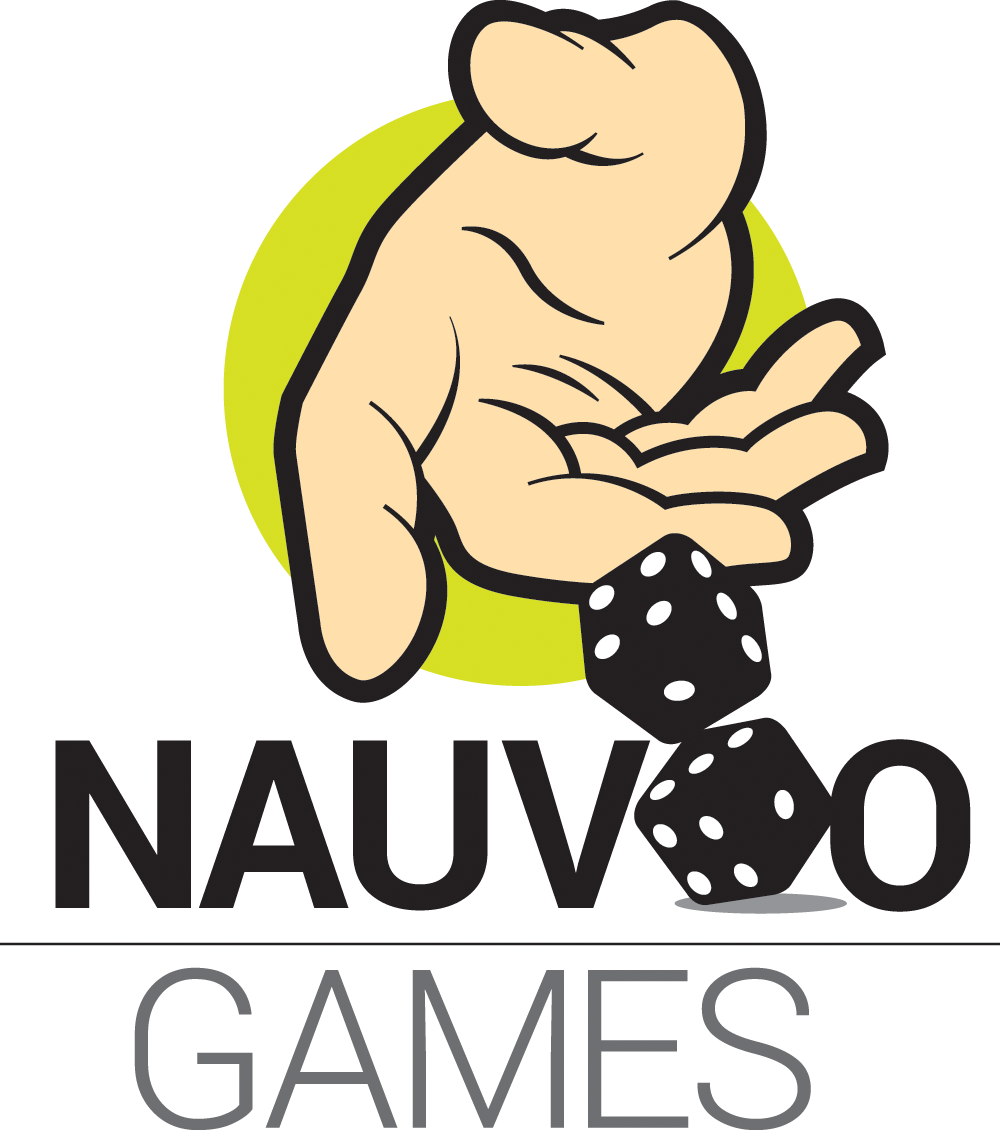 Founded in 2014, Nauvoo Games is the byproduct of a life-long gaming hobby, which brought co-founders Brett and Seth together in high school. We believe that games offer the chance to intellectually and emotionally interact with friends and family. Our hope is to make these interactions not only enjoyable, but also unique. By offering a fresh perspective on game design, we aim to provide new ways to play games and ultimately have fun.
North Star Games, LLC was founded in 2003 to publish games that gamers could enjoy with their non-gamer friends and relatives. The North Star Games mission is to bring people together with laughter, cheering, and light-hearted banter through games that engage and enrich the mind. Their second game, Wits & Wagers, won more awards in its debut year than any other party game in history! Their newest game Say Anything is a light-hearted game about what you and your friends think -- it will get everyone talking and laughing within minutes! Learn more by visiting their website, www.NorthStarGames.com.

Overworld Games is a tabletop game publisher specializing in light strategy and social games that creates an experience for the players that transcends the rules of the game. We have a presence in Sioux Falls, SD and San Francisco, CA, but you can usually find us at every major tabletop gaming convention in the world. Or find us at our website Overworld Games.com.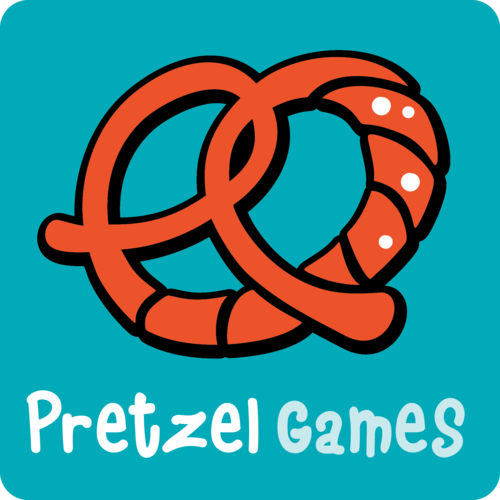 Great fans of games, we have always had an affinity for games that could bring people together. It's hard to resist playing a game of carom, of mississipi, of pool. Almost as hard to resist as when someone offers you pretzels! For as long as we can remember, dexterity games have always been accompanied by a nice big bowl of pretzels and are synonyms of joy. We want to design games that you can have a great time playing, and be able to keep a pretzel in your hand while playing them - enjoying the sound of two pieces of wood smacking together! Check out our great games, like Flick 'em up! by visiting our website, Pretzel Games.com.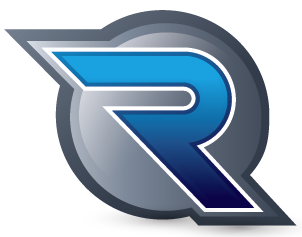 Renegade was founded in 2014 in San Diego, CA by industry veteran Scott Gaeta. His 19 years of experience enabled Renegade to gain a foothold immediately, releasing award-winning products and igniting a new era of casual games. Renedage aims to publish games that are fun, challenging, and unique. They believe that gaming is for everybody and that everybody is a gamer; you may have just not found that right game yet! Visit their website, Renegade Game Studios.com.
Rio Grande Games is dedicated to bringing the best in family entertainment to the gaming public. They were one of the first companies to import the latest strategy games from Europe and they continue to offer the best family strategy games available! Rio Grande has games for younger children to play with their older siblings and parents, games for their older siblings to play with their friends, and games for teens and parents to play with each other or when they get together for social occasions. For a list of all of Rio Grande's great games check out their website, www.RioGrandeGames.com.
You can't help but smile - just before you twist 'em up and put the screws to them. We're Smirk & Dagger Games. And we know why you play games. It's the same reason we do. We love to taunt. To instigate and watch the sparks fly. We love 'opportunity fire' and the taste of revenge. We know games are a lot more fun when you can stab a friend in the back. And we've built our company on it... 'cause, hey, it's just a game. Find out more at our website Smirk and Dagger Games.com.
Southern Hobby Supply is a master wholesale distributor of nearly every manufacturer across the worlds of gaming, sports, and memorabilia. The fact that our corporate office is located in Nashville means that it was only fitting that we support Tennessee Game Days. As we look toward the future of our business, we know that the best way to ensure our success is to build gamers and hobbyists for life! We hope to see some of you across the table soon!

Steve Jackson Games was founded in 1980 by (no surprise here) Steve Jackson. We now publish books, games, and magazines for game fans. Our best-known games include Munchkin, the irreverent game of dungeon crawling; Zombie Dice, the fast-paced game of brain-eating; GURPS, the "Generic Universal RolePlaying System"; and OGRE, the classic simulation of future war. We've released a lot of other games, too . . . visit our website to discover them all.
Stronghold Games was founded in 2009 with a single goal in mind: To produce only the highest quality, finest board games in the hobby game market. Since then, Stronghold Games has established itself as a leader in the industry with the smash hit family game Survive: Escape From Atlantis!, the second generation deck-building game Core Worlds, the hidden traitor game Panic Station, and its highly acclaimed, real-time cooperative game, Space Cadets, which garnered the Drive-Thru Review "Game of the Year 2012". Stronghold Games has now entered virtually every segment of the hobby game market with its introduction of light card games, such as Little Devils and Crazy Creatures of Dr. Gloom, and Eurogames such as Milestones and CO2. You can check out all our latest offerings on our website, Stronghold Games.com.

Club Fantasci is a board game and book review club taking the stigma out of speculative fiction. We want to expose you to the full gamut of modern and specialty board gaming and the speculative fiction genre, including science fiction, hard SF, militaristic SF, high/epic fantasy, dark fantasy, dystopian, cyberpunk, steampunk, space opera, paranormal, urban fantasy, SFF romance and erotica, and everything in between. Check us out on the web at Club Fantasci.

Bringing you games like Aquasphere, Belfort, Captains of Industry, City Hall, Dungeon Roll, Eminent Domain, Scoville, and Village. TMG seeks to heal the world by providing games that stregthen family unity, communication and love! Check out all the latest Tasty Minstrel products at their website.

We have been creating popular board games since 1994. We publish games that bring family and friends together to share laughter and make fun memories. Our website has even more information, visit USAopoly.com
U.S. Games Systems, Inc. of Stamford, CT has been producing quality family games and specialty playing card decks for over 40 years. Designed for family fun, all our products are attractively packaged and affordably priced. You can explore our entire line up at US Game Systems.com.
Van Ryder Games is a local and independently owned game company that seeks to bring you exciting and unique games the likes of which you have never seen before. If I'm Going Down... (2012) the Zombie game where you WILL die, was the first published game by Van Ryder Games. In 2013, Van Ryder Games plans to release Tessen, a real time set collection game for 2 players, and Hostage Negotiator, a solitaire game that focuses on the tense conversations of a hostage negotiation.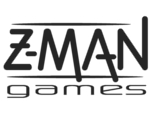 Z-Man Games was created back in 1999 in the sole purpose of bringing Shadowfist back to the market. With that success, Z-Man Games continued making fun and innovative games. Since then, Z-Man Games has published over 100 games including many award-winning games such as Pandemic, Agricola, Carcassonne, Merchants & Marauders, just to name a few. Just last year, Z-Man released the English edition of great games such as Bruges, Glass Roads, Terra Mystica, and Russian Railroads, and many more! For a list of all Z-Man Games titles, visit Z-man Games.
To become a sponsor for Tennessee Game Days, please contact us.